Experienced Slip and Fall Attorneys in Buffalo, NY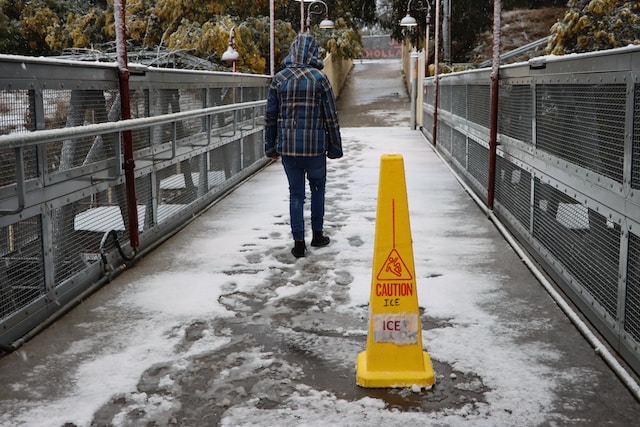 If you, or someone you know, has suffered injuries from a slip and fall accident, it can lead to overwhelming medical bills and lost wages. At Letro Law firm, we've been a beacon of hope for Buffalo clients with severe slip and fall injuries for over three decades.
Identifying Causes of Slip and Fall Injuries
Our seasoned team, led by Francis Letro, with over 30 years of experience, fights relentlessly for clients suffering severe slip and fall injuries. We specialize in cases involving:
Uneven pavement or sidewalks,
Poorly maintained walkways during icy or snowy conditions,
Unexpected hazards, like debris or wet floors,
And many other circumstances.
Every case we take is for serious personal injury, as we focus on securing the maximum compensation for our clients.
Your Rights for Injuries from Poorly Maintained Walkways in Buffalo, NY
In Buffalo, it's a legal obligation for property owners to maintain their walkways and sidewalks, especially during adverse weather conditions. If you've been injured due to the negligence of others, our dedicated slip and fall attorneys at Letro Law are here to help you receive the justice you deserve.
Reach Out to Letro Law Today
Have you, or a loved one, been injured from a slip and fall accident in Buffalo, NY? Don't carry the burden alone - our slip and fall attorney in Buffalo, NY, is here to help you claim your rightful compensation. Contact Letro Law today and take the first step toward justice.