Experienced Slip and Fall Attorney in Tonawanda, NY
Did you or a loved one suffer injuries from a slip and fall accident? Do you feel lost and unsure of the next steps? At Letro Law, we've been standing by the side of victims in Tonawanda and neighboring counties for over three decades. Our dedicated team can help you receive compensation for your medical bills, lost income, and more following a slip and fall accident.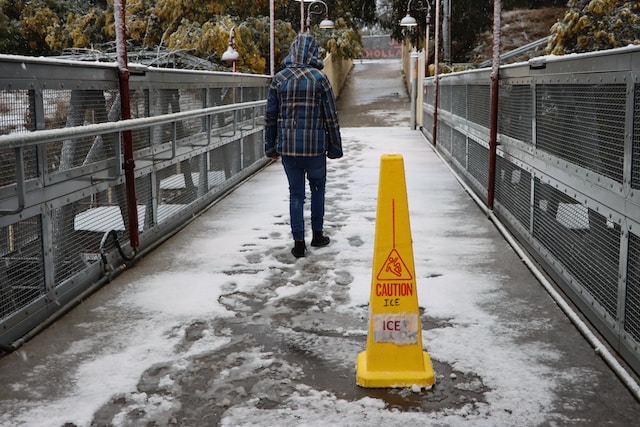 Common Causes of Slip and Fall Injuries
Our experienced team at Letro Law assists clients who have sustained life-altering injuries due to various circumstances leading to slip and fall accidents. These include poorly maintained walkways, hazardous weather conditions like ice or snow, unexpected dangers like broken glass or wet floors, and much more. We diligently gather evidence to build a compelling case for your rightful compensation. Rest assured, our vast experience and proven track record ensure that you're in capable hands.
Slipping and Falling Due to Poorly Maintained Walkways
In Tonawanda, NY, property owners must ensure their paths and sidewalks are free from snow and ice. Unfortunately, not everyone meets these standards. If you've been injured due to the negligence of others, our slip-and-fall attorneys at Letro Law are here to fight for your justice, helping you secure the compensation you rightfully deserve. Our commitment is to serve you with empathy, competence, and the tireless dedication your case deserves.
Contact Letro Law Today
If you or a loved one have suffered from a slip and fall accident in Tonawanda, NY, don't wait. You have a legal right to reclaim the funds you've lost due to this accident. Contact our experienced attorneys at Letro Law today, and let us help you in your journey to justice. With Letro Law, you're not just a client but a valued member of our family that we are committed to fighting for. Begin your journey to recovery by reaching out to us today.